Every successful film starts with an idea. Ideas are everywhere and it is upon a great filmmaker to brainstorm those ideas. While a filmmaker can brainstorm movie ideas alone, it is best that he/she tries it out with other people. Most TV shows are written by a group of writers. Screenplay development mostly involves producers, directors and writers coming together to brainstorm their ideas. When it comes to looking for ideas, what a filmmaker is essentially trying to look for is an idea with a great hook. In the film Monsters At Large by Jason Murphy, it can be argued that the idea was to create a horror movie that can be watched by the whole family.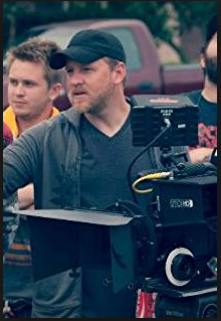 After developing this idea, it can be argued that the brainstorming sessions involved how to create characters that can hook viewers into watching the movie. The result is that once young kids watch the movie, they will believe that it is possible to fight imaginary monsters in their closets. Basically, this is just an example of how a filmmaker can look for a hook idea, brainstorm the idea and produce a good film based on the idea. The biggest challenge a filmmaker will face is to find a hook idea.
A good way of finding a hook idea is to keep a journal. Renowned writers have journals that help them keep their ideas and thoughts. By keeping a journal, over time, a filmmaker will be able to develop a plentiful depot of ideas. Secondly, practicing is another way of finding a hook idea. As a rule, the more ideas a filmmaker tries to come up with the more ideas the filmmaker will be able to come up with. It is very easy to give up especially when ideas are scarce. If Jason Murphy gave up on his ideas, he would not have produced and directed five feature films.