Well there are actually a few ways that one can go by making a diy candy dispenser machine. But most of the alternatives are to hard to make and often use metal planes or 3d printing. So Wengie will show us how to make one on our own just by using some Nutella jars and cardboards. First she shows us the materials that we need to make them, they are hot glue, cardboard , the Nutella jar that she used is cylindrical in shape and has a diameter of 8.5 cm. Next skewers, a small bottle cap and also a spring. She told us that the spray paint and masking tape are all optional as to increase the semblance of the gumball machine.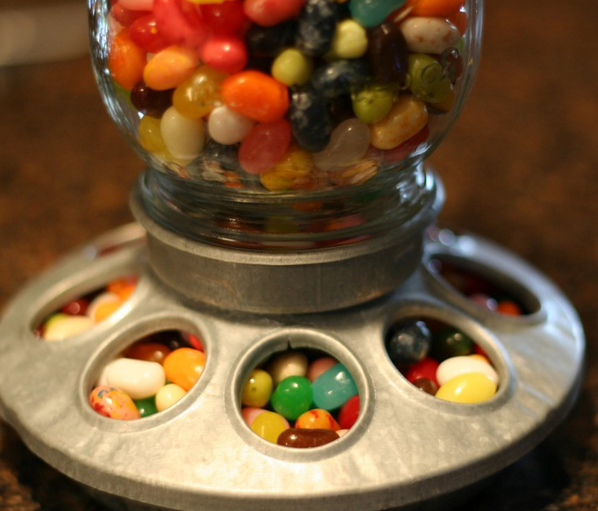 First she takes a cardboard and cut it into the appropriate template, you can follow her video step to see the detailed template. Next, she cuts the smaller rectangular pieces in the 2 cardboard pieces. She told us that this is the most important step because it will be the main mechanism of the machine. Then Wengie traced the rectangle onto the lid of the Nutella jar and cut it using an exacto knife. Then she inserted the skewer into the side hole of the cardboard in the middle of it. She secure the skewer in place withe hot glue gun. Next, she cutting both ends and place a spring at one end and glue on a bottle cap at the other.
Now you're almost all the way there, she folded the cardboard into 3 walls and glue them around the Nutella jar. Then, she poked a hole and put the sticker skewer into the hole. The other smaller piece of cardboard is then glue perpendicular to the jar. Lastly she melt the top end of the jar by using the soldering iron. Follow these steps and you can dispense your candy with the DIY candy machine!